CBD Oil's Benefits for Skin
Ask any wellness or beauty aficionado, and they'll all agree: CBD oil is having a moment. But, unlike other super beauty ingredients making a splash in skin and hair care, there is a lot of controversy surrounding the cannabis-derived ingredient. Nonetheless, its beauty benefits and promising future in beauty are hard to ignore.
We tapped three experts to find out the beauty benefits of CBD oil, plus everything you need to know before trying the popular beauty trend. See what they had to say, below.
What Is CBD Oil and How Does It Work
The cannabis plant boasts a variety of compounds—also known as cannabinoids—believed to contain medicinal benefits. Among these cannabinoids is cannabidiol, or CBD. "Oils that are pulled [from] the plant that contains a high concentration of CBD are known as CBD oils," says Dr. Alissia Zenhausern, NMD.
In order to understand how CBD oils work, it's important to know what cannabinoids are and what they do. Cannabinoids are chemical messengers that activate a class of cell membrane receptors located throughout the body. These body receptors are part of the endocannabinoid system, which is involved in a variety of physiological processes including appetite, pain-sensation, sleep, mood and memory. Cannabinoids are either naturally produced by the body (endogenous) or outside the body (exogenous). The cannabinoids found in marijuana and hemp, such as tetrahydrocannabinol (THC) and CBD, are considered exogenous, which, when consumed, also interact with cannabinoid receptors in the body and can generate similar physical and psychological effects.
There are currently two known subtypes of cannabinoid receptors in the body, CB1 and CB2. The CB1 receptor is expressed mainly in the brain, lungs, liver and kidneys. The CB2 receptor is expressed mainly in the immune system and in hematopoietic cells. Before the CBD beauty trend took off, Dr. Zenhausern says CBD-infused drugs were most commonly used for pain management and inflammatory conditions, as "CB2 receptors are most commonly found as part of the immune system [and they can] affect inflammation and pain.
Now, it is important to note that CBD will not produce the same euphoric sensations as THC, which means using CBD won't make you feel "high." "The way cannabinoids work is by attaching to CB1 and CB2 body receptors. However, new research has found that CBD doesn't seem to attach to either receptor directly and [might] help your body use its own cannabinoids," she adds.
The Beauty Benefits of CBD Oil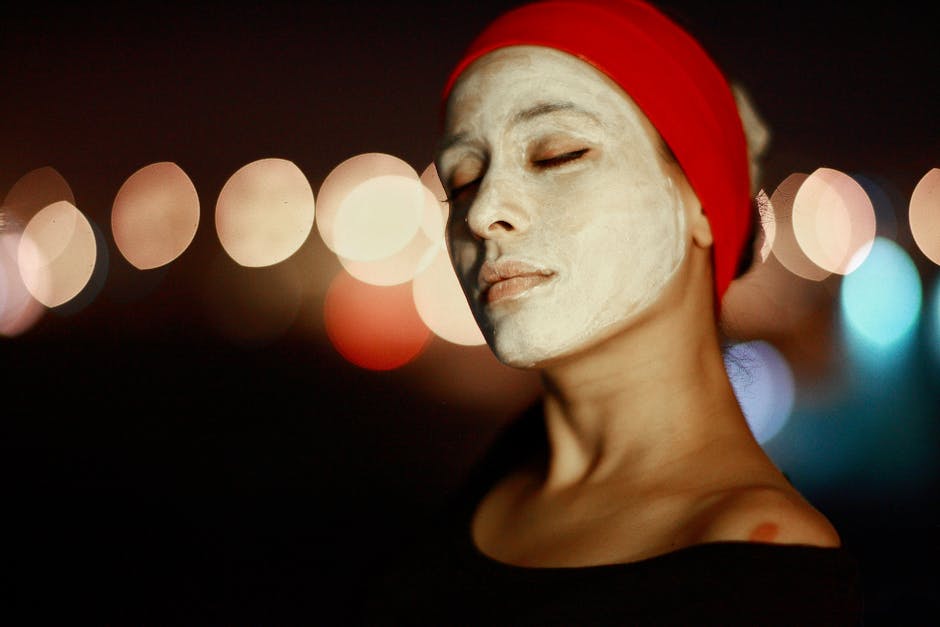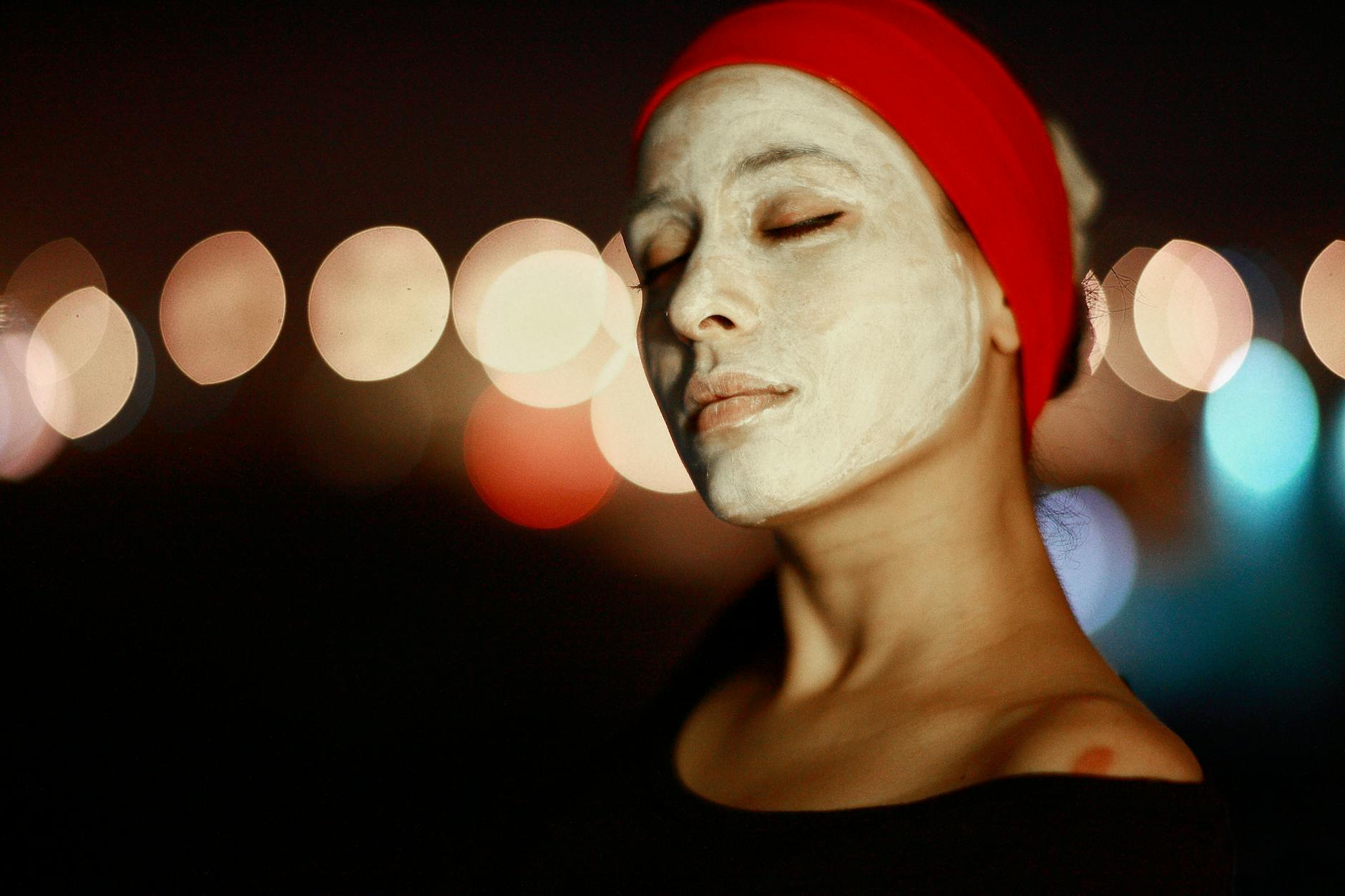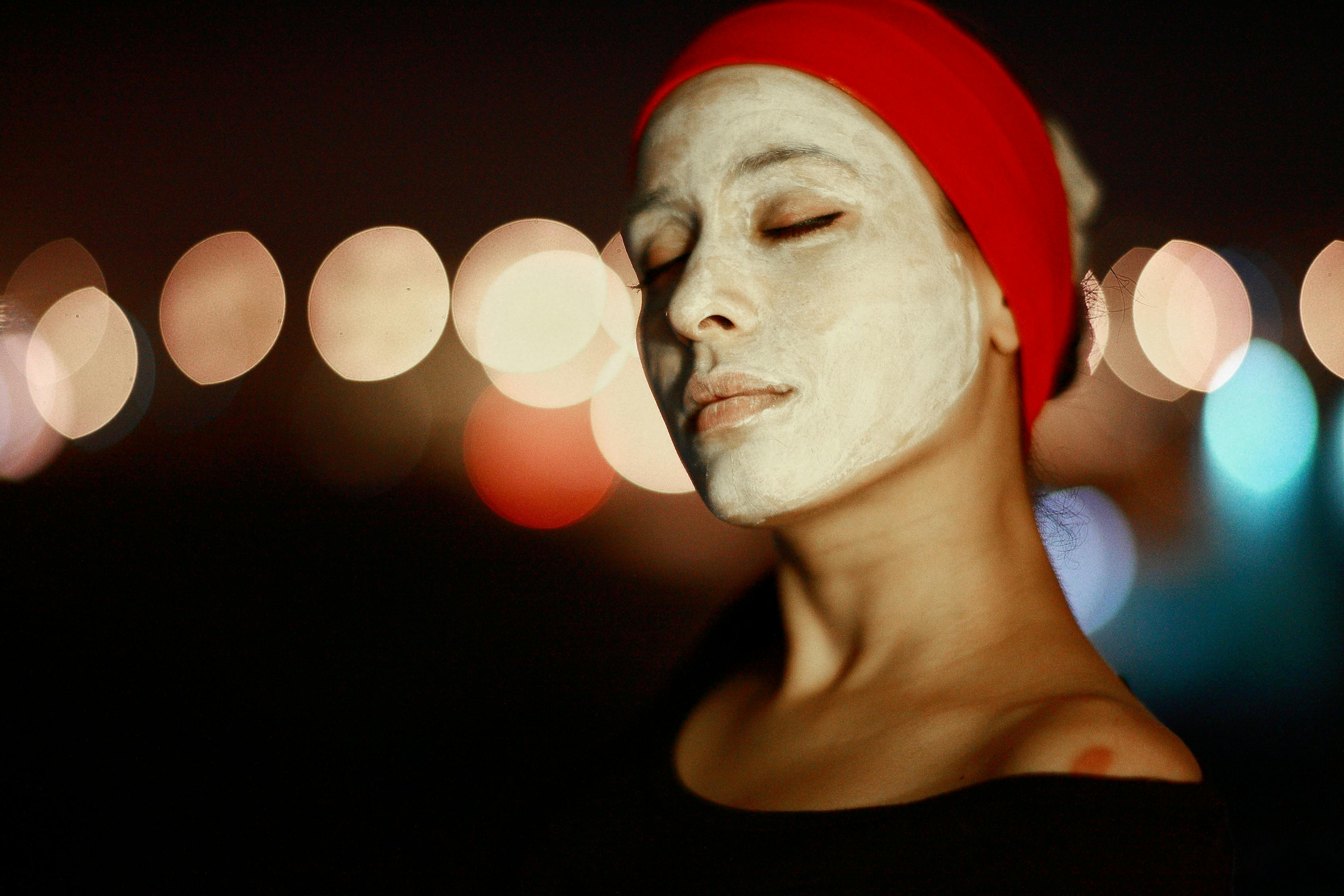 Although some CBD enthusiasts experiment with adding the oil into homemade beauty tinctures, the CBD beauty trend mostly refers to products formulated with the cannabinoid. Similar to other natural beauty–benefiting ingredients—such as spirulina, which can be ingested on its own or used topically in a beauty product—the oil is the ingredient, and the beauty product is the delivery system that helps provide the skin with the beauty benefits of CBD.
Speaking of beauty benefits, CBD is chock-full of them. So much so that some dermatologists—including board-certified dermatologist, Dr. Debra Jaliman—recommend the use of CBD oil for hair and skin. "It's rich in vitamins A, C and E," says Dr. Jaliman. "Vitamin A stimulates the cells responsible for producing the tissue that keeps skin firm and healthy; vitamin C stimulates collagen production, and it helps to reduce signs of aging; [and] vitamin E blocks free radicals from the body [which] helps slow down the aging process," she continues.
On top of the benefits of CBD on aging skin, it can also benefit breakout-prone complexions. "Because acne is an inflammatory condition related to overworked sebaceous-gland production, promising new research states that CBD can help reduce the production of sebum, which means CBD could become a future treatment for acne, particularly acne vulgaris, the most common form of acne associated with overproduction of sebum," says Dr. Zenhausern.
CBD beauty products might also help other inflammatory-related conditions such as skin allergies, rosacea, eczema and psoriasis. "The anti-inflammatory and anti-bacterial properties of CBD naturally help improve irritating skin conditions including rosacea, eczema and psoriasis," Julie Winter, COO and founding partner of CBD For Life, explains.
Skin isn't the only thing that benefits from CBD—hair can, too! Because it's rich in fatty and amino acids, it may be beneficial to your hair and nails, too. "CBD and hemp oil stimulate and enhance the growth of hair through the scalp's absorption of the main fatty acids [found in CBD and hemp], omega-3, omega-6 and omega-9," says Winter.
CBD Oil for Acne
What's clear from numerous studies is that CBD oil functions as an anti-inflammatory. So how does that translate to skin care? One way is its ability to help calm skin, particularly skin that's acne-prone. Because acne is an inflammatory condition, research indicates CBD's soothing properties can help diminish breakouts and reduce redness. Surprisingly, recent findings also show that CBD has the potential to decrease excessive sebum (oil) production, as well as help offset other triggers of acne.
Without question, far more conclusive, scientific studies are needed, but CBD's potential as an alternative acne solution is exciting. In the meantime, you can read up on other acne treatments with definitive research supporting them.
CBD Oil for Anti-Aging and Wrinkles
It turns out CBD oil also has antioxidant properties which contribute to the research indicating CBD oil can help lessen the visible signs of aging skin. By reducing inflammation and counteracting free-radical damage, CBD anti-aging creams may be able to help visibly diminish issues like wrinkles, skin dullness, and ruddy skin tone.
Of course, there are plenty of other antioxidants out there that can make the same claims so CBD isn't the only or "best" antioxidant to seek out; rather, it's just one of many to consider (learn more about our favorite research-backed antioxidants).
CBD Oil for Sensitive Skin & Other Conditions
Another significant benefit of CBD oil is that it has been found to soothe sensitive skin, and studies indicate that it may even be able to help inhibit certain triggers of disorders like psoriasis and improve eczema-prone skin. Again, far more research is needed, but what exists certainly looks promising, and researchers speculate it all comes down to CBD's substantial skin-calming and skin-normalizing effects.
Potential Side Effects of CBD Oil
The good news? Unlike THC, initial studies around CBD pose little to no sign of side effects to those who ingest it. "Many small studies have looked at the safety of CBD in adults," explains Dr. Zenhausern. "Of the studies done, researchers found that most adults well-tolerated CBD even at a wide range of doses. They found no significant side effects on the central nervous system. The most common side effects cited include fatigue, diarrhea and changes in appetite or weight."
As for skin care, Dr. Jaliman says, "No studies have shown it to cause irritation or to aggravate sensitive skin. Research has shown CBD [beauty products are] safe to use with no unwanted side effects."
Still, Dr. Zenhausern advises to be cautious when trying the CBD beauty trend—especially if using the straight oil versus a beauty product formulated with it. "Each CBD oil contains a different concentration of CBD, so it is very important to read the label and understand what it means," she says.
Aside from minding the concentration, it's also important to be aware of the legal issues surrounding the ingredient. "In the United States, each state has different laws when it comes to the use of CBD as well as medical marijuana," says Dr. Zenhausern. "Anyone considering CBD oil should speak with their local healthcare provider for more information about the laws in their unique state as well as high-quality sources for safe CBD," she concludes.
How to Use CBD Oil for Best Results
If the beauty benefits of CBD excite you, there are a few ways you can include the super beauty ingredient into your regimen. One of the first, most important tips for using CBD in beauty is to do your research. "Research the CBD products you are interested in purchasing and make sure the products do not contain THC," says Winter. "CBD is not FDA-regulated so consumers should be on the lookout for companies that are transparent with their test results," she adds.
Another important thing to consider is the results. As with all beauty products, the types of results you wish to see should dictate the way you apply or use CBD in your regimen. "Consumers can ingest CBD oil in products like tinctures for fast-acting results since it travels directly into the bloodstream. But, applying CBD topically is the most effective for targeting specific areas of the body like muscle aches and pains," explains Winter.
As promising as CBD sounds, it's no secret that this beauty ingredient is still pretty new and highly controversial, so our advice? As with any trendy, expert-approved beauty ingredient, it's always wise to consult your dermatologist before adding CBD beauty products to your regimen.
Reasons For CBD's Presence In Topical Cannabis Products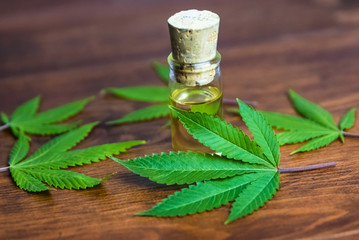 Due to CBD's plethora of medicinal properties, more people are interested in trying forms of it, especially topical products like lotions, creams, oils, salves, and balms. To achieve localized relief, it's common for cannabis users to administer topical CBD products to the areas of their body that need the most help. Fortunately, since CBD is non-psychoactive, it can be consumed or applied at any time during the day or evening without worrying about feeling cerebrally high after usage.
Thus far, it has been found that CBD works to effectively relieve pain, muscle spasms, anxiety, inflammation, epilepsy, skin disorders, different neurological diseases, etc. Due to this cannabinoid's known medicinal value, last month a CBD-based drug was approved by the U.S. FDA. The drug is called Epidiolex, and its purpose is to help treat epilepsy and seizure disorders. Since the U.S. FDA publicly acknowledged CBD's medically beneficial profile via the approval of Epidiolex, the usage of CBD is becoming more accepted. This is one reason why CBD is used in different skincare and beauty products to this day.
Functionality Of CBD In Topical Products
So far, CBD is present in countless skincare creams, serums, oils, and gels with the intention of moisturizing the body's skin, relieving pain caused by different skin disorders, smoothing out wrinkles, and preventing breakouts and acne. How does this cannabinoid really work in skincare products though, and is it truly effective? One board-certified dermatologist, Jeanette Jacknin who specializes in topical cannabinoids used in different skin care products expressed that several studies have discovered CBD's impact on the body's endocannabinoid system, which results in the skin often looking rejuvenated and youthful. The study that Jacknin referred to was one that focused on visible signs of aging in mice in which it was found that CBD could effectively slow down the aging process.
Furthermore, Tamás Bíró—professor, department chair of Immunology at the University of Debrecen in Hungary, and director of applied research at Phytecs shared his knowledge on CBD's value, especially regarding the treatment of skin issues. Bíró mentioned that CBD possesses anti-inflammatory properties, which can be useful in treating conditions like psoriasis, eczema, and acne. Bíró then conducted cell model research in which it was found that CBD inhibited sebum production while also normalizing overactive sebaceous gland cells, which is known as one major cause of acne. Thus, there's a significant potential in CBD not only treating various skin disorders but also relieving inflamed and dry skin and preventing acne.
The Growth Of Mislabeled Online CBD Products
Now, let's touch on the growing issue of mislabeled online CBD products. According to a Journal of the American Medical Association study, it was discovered that there's an extensive amount of mislabeled online CBD products. Bíró expressed the following about this matter, "…at this moment, CBD and marijuana products are totally unregulated and the ingredients in the jar don't have to be the same as on the packaging because no one is checking."
Generally, the most effective ways to find the best Cannabidiol companies on the market is to contact the company and inquire about the steps they take to ensure that their products are consistent and accurate to what's displayed on their label. These companies should willingly release their up-to-date product's test results. To avoid the time-consuming process of finding credible CBD products, several CBD-based skincare products are listed below thanks to recommendations from different experts within this cannabis sector.